Fun! Fun! Pingu
Details
Developer(s)
C-Lab
Publisher(s)
Sony Music Entertainment Incorporated
Release date
November 18, 1999
Platform
PlayStation
Fun! Fun! Pingu is an Adventure game, developed by C-Lab and published by Sony Music Entertainment Incorporated, which was released in Japan in 1999.
Characters
Playable
Unplayable
Pinga
Pingu's Father
Pingu's Mother
Robby
Grandpa
Punki
The Seagull
Pingi
The Twins
Pingo
Mr. Peng-Mail
Mr. Pengatel
Mr. Peng-Hoven
Mr. Peng-Chips
Mrs. Peng-Sniff
Commercial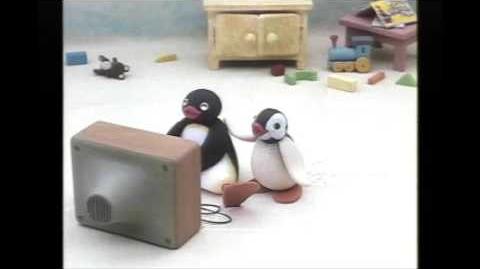 Ad blocker interference detected!
Wikia is a free-to-use site that makes money from advertising. We have a modified experience for viewers using ad blockers

Wikia is not accessible if you've made further modifications. Remove the custom ad blocker rule(s) and the page will load as expected.