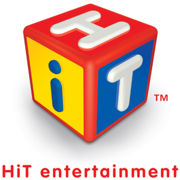 HiT Entertainment acquired Pingu in 2001.
HiT was originally formed as Henson International Television (hit!) in 1983 as a branch of the Jim Henson Company in order to coordinate the co-production of Fraggle Rock in London. This subsidiary was sold and retains none of the original Henson company architecture except for the name. It later re-branded itself as "HiT Entertainment".
Hit Entertainment currently owns other shows, like Thomas & Friends, Bob the Bulider, Barney & Friends, and others.
Gallery
Website
Ad blocker interference detected!
Wikia is a free-to-use site that makes money from advertising. We have a modified experience for viewers using ad blockers

Wikia is not accessible if you've made further modifications. Remove the custom ad blocker rule(s) and the page will load as expected.