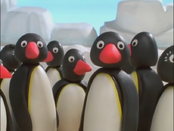 This section is for minor characters who appear in
Pingu
and
Pingu in the City,
listed in alphabetical order.
Cactus Seller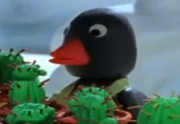 The Cactus Seller is a penguin who owns the Cactus stall.
Appearances
The Famous Artist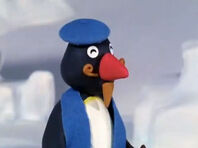 The Famous Artist is best known for carving the mayor's statue and painting some of the South Pole's most well known portraits. He once also judged an ice sculpture competition.
Appearances
Trivia
He is the only penguin in the show to have a mustache and a beard.
The Mayor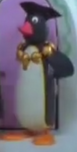 The Mayor
is a penguin who runs the entire Antarctic Government. He only appeared in
Pingu and the Paint
.
Appearances
Mrs. McGreedy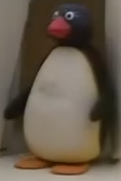 Mrs. McGreedy is one of Pingu's neighbours.
Appearances
Mr. Penganaide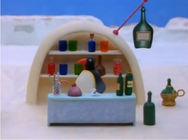 Mr. Penganaide
is an obese penguin which owns
The Bar
. He first appeared in
Pingu and the Barrel Organ
.
Appearances
He also appeared in Fun! Fun! Pingu and Pingu's Wonderful Carnival!
Mr. Pengatel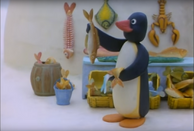 Mr. Pengatel
is a fishmonger. He once gave some fish to
Pingu
when he played
Mr. Peng-Hoven
's barrel organ outside his shop.
Appearances
Mr. Peng-Mail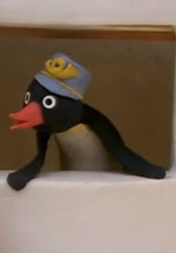 Mr. Pete Peng-Mail
is in charge of the post office. He organises the mail for
Pingu's father
to take out on his post rounds.
Appearances
Polar Bear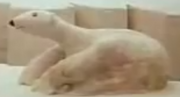 The Polar Bear is a character that is only seen in the Hugo short and one of Otmar Gutmann's showreel. The Polar Bear did not appeared in the series possibly because polar bears and penguin are not native to the same country, which may explain why.
Gallery
The Sad Penguin
The Sad Penguin
is a penguin who only appears in
Pingu Delivers the Mail
. He appears when
Pingu's Father
gives him a letter regarding some sad news about his relative's death, he starts to get tears in his eyes, causing
Pingu
to be upset, but his Father comforts him.
Not much is known about him, so it's hard to tell.
Trivia
In the The Adventures of Pingu, it is stated that his deceased family member has allowed him to inherit his iceberg. The black outline on the letter confirming this news indicates that the late relative was at war at the time, as this was process for such letters dating back to the ninteenth century.
In the original version of Pingu Delivers the Mail, he has no dialogue, in the redubbed version, he has a few moaning sounds added in.
The Salesman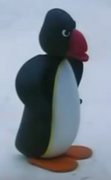 The Salesman
is one of Pingu's family neighbour whose job involves selling or promoting commercial products, either in a shop or when visiting locations to get orders. He also has different jobs like working at the museum seen in
Pingu's Discovery
or as a doctor seen in
Pingu Pretends to be Ill
and
Pingu Helps Grandfather
.
He looks very similar to Pingu's maternal grandpa, but with a bigger beak.
Appearances
He also appears in Pingu At The Wedding Party.
Gallery