"My objective with Pingu was to show what is fundamental to my sense in the whole animal world, namely the simple thing that we are nothing without the other. The use of a penguin allows, besides being sympathetic, to vary on topics as diverse as ecology, global warming, lack of resources. In short, the scarcity of men and food that an integral economic world could bring. "
— Otmar Gutmann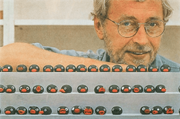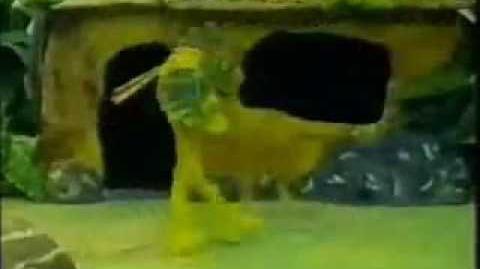 Otmar Gutmann
(born in Munstertal, Germany on April 24, 1937, died on October 13, 1993 in Russikon, Switzerland) was a German television producer, animator, director, modelmaker and the founder of
The Pygos Group.
He is perhaps best known for being the creator of
Pingu
.
He started as an amateur in the mid-1960s. As a professional he only made one personal work, Aventures (1978). It was based on the piece of music by Gyorgy ligeti, he brought the sculptural universe of Lubomir Stepan to life as an exploration of human condition. Later, in 1986, Gutmann created Pingu and eventually, it became a major success.
In 1993, Gutmann fell victim to a cardiac arrest while working on the second season of Pingu.[1]After Gutmann passed away, Pingu continued to have new episodes until 2000, when The Pygos Group collapsed and all the assets of the company were purchased by HiT Entertainment. HiT relaunched Pingu in 2003 for a scheduled 52 episodes, however after it ran its course, it ended rather abruptly and without any announcement in 2006.
Gallery
References
Ad blocker interference detected!
Wikia is a free-to-use site that makes money from advertising. We have a modified experience for viewers using ad blockers

Wikia is not accessible if you've made further modifications. Remove the custom ad blocker rule(s) and the page will load as expected.