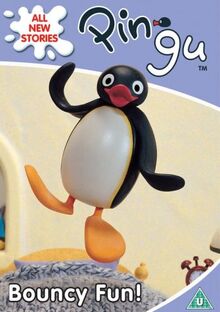 Pingu's Bouncy Fun is an British DVD released by Hit Entertainment. It has 9 episodes.
Details
Release date = 17th May 2004
Running Time = 45 Minutes
Studio = Hit Entertainment (UK & Ireland) ABC DVD (Australia)
Description
Join Pingu on the first 9 brand new adventures from Series 5! The cheeky little penguin is now on DVD to watch again and again!
Episodes
Gallery