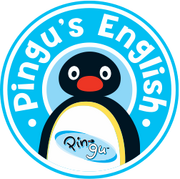 Pingu's English
is an international school for kids with a unique program that combines English Language Teaching with entertainment and safe, happy learning environments in over 20 countries worldwide.
It is centered around the Antarctic adventures of lovable kids' TV character Pingu, the course uses proven play-based learning techniques to help children aged 3-8+ discover English; a vital, internationally recognized skill that will give them a head-start in life.
It was established in 2008, the success of the Pingu's English program has enabled to expand across Europe, Asia, South America and the Middle East.
Website
Ad blocker interference detected!
Wikia is a free-to-use site that makes money from advertising. We have a modified experience for viewers using ad blockers

Wikia is not accessible if you've made further modifications. Remove the custom ad blocker rule(s) and the page will load as expected.