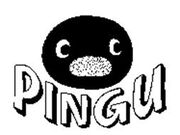 The Pygos Group
(formerly known as
Pingu B.V.
and
Editoy AG
) is a Swiss entertainment company owned by Mattel Creations. It was located in Amsterdam, Netherlands.
In 29th October 2001, the company collapsed and all its assets were sold to HiT Entertainment for over £15.9m. As of today, the studio exists as an in-name-only unit used to market properties and productions associated with the Pingu library, as a result, despite retaining the copyright, they didn't have much involvement for Seasons 5-6 & Pingu in the City.
Pingu Studio
Pingu Studio (formerly known as Trickfilmstudio Otmar Gutmann and Pingu Filmstudio) was an animation company that was formed by Otmar Gutmann and a division of The Pygos Group. The only known show they have produced is Pingu. Season 1, Season 2, Season 3, Pingu At The Wedding Party and Season 4 were made at this studio. It was located in Russikon, Switzerland near Zurich.
Known Staff
Otmar Gutmann - Founder, Director, Animator, Modelmaker, Producer, Writer (died 1993)
Harald Mücke - Co-founder
Silvio Mazzola - Writer (after Gutmann died)
Guido Weber - Co-writer (after Gutmann died)
Seishi Katto - Animator, Director (after Gutmann died)
Javier Garcia - Animator, Director (after Gutmann died)
Emilia Séchy - Chief, Modelmaker
Andrea Schuch - Chief, Modelmaker
Gabriella Mache - Modelmaker
Staschia Moser - Modelmaker
Nancy Zedi - Modelmaker
Anja Sauer - Modelmaker
Ruben Diaz - Modelmaker
Marianne Boos - Modelmaker
René Imdorf - Modelmaker[1]
Gallery
The Pygos Group
Pingu Studio
External links