This article is a stub. As such, it is not complete.
Please help the Pingu Wiki by expanding it. Thank you!.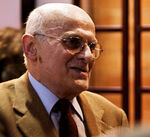 Antonio Lupatelli
(born 1930 in Busseto, Italy) is an Italian illustrator and writer who works under the pseudonym of Tony Wolf. He has illustrated various Pingu books released by
BBC Books
in UK,
Little Golden Books
in Australia and
Dami Editore
in Italy from 1990.
His Pingu illustrations were also used for vhs tapes and audiocassettes.
Gallery
Ad blocker interference detected!
Wikia is a free-to-use site that makes money from advertising. We have a modified experience for viewers using ad blockers

Wikia is not accessible if you've made further modifications. Remove the custom ad blocker rule(s) and the page will load as expected.